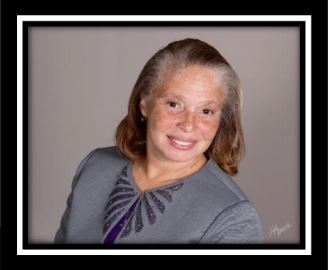 Dr. Wood-Powe (or Pastor Sherri, as she prefers to be called) is an elder in the United Methodist Church. She has been in ministry since 1995, serving in the African Methodist Episcopal Church and the United Methodist Church. Pastor Sherri has served churches in the District of Columbia, Georgia, Missouri, Kansas, and Maryland.
Since moving to Maryland in 2013, Pastor Sherri has served as the pastor of University United Methodist Church adjacent to the campus of the University of Maryland (College Park, MD). Additionally, she has severed as a member of the Advisory Board for the University of Maryland Wesley Foundation; Cluster Leader for the Upper Prince George's County + Cluster; Presiding Elder for the Greater Washington District; and Chair of the Worship Team for the Baltimore Washington Conference.
Outside of the church, Pastor Sherri serves as an instructor for the United Methodist Church Course of Study Program at Wesley Theological Seminary (Washington, DC) teaching worship and Christian formation.
Pastor Sherri is married to the Reverend Doctor F. Douglas Powe, Jr., the Director of the Lewis Center and the James C. Logan Professor of Evangelism at Wesley Theological Seminary. Dr. Powe (not to be confused with Dr. Wood- Powe) or Doug, as he is known to most, is an elder in the United Methodist Church.
Pastor Sherri and Doug are the proud parents of one son, Frederick Douglas Powe III, who is known to most as Rich. He is a student at Quince Orchard High School involved in most things musical – Marching Band, Concert Band, Poms Drumline, and Musical Orchestra Pit. Pastor Sherri wakes early (between 4 AM and 5 AM) to begin work, so that she can have family time in the evenings. She plans to be in the office on Tuesdays, Wednesdays, and Thursdays. Mondays, she will work remotely devoting time to worship planning. Fridays will be observed as her Sabbath. It is best to schedule an appointment if you desire to meet with her. She can be reached by email at oakchapelpastor@gmail.com.